With its rich history, stunning landscapes, and unparalleled cultural heritage, Caledonia, Ontario, is a destination that offers something for everyone. From tranquil nature walks to thrilling adventures, from local gastronomy to compelling historical sites, this vibrant town is a treasure trove of experiences waiting to be discovered. Let's embark on a journey to uncover 25 unmissable things to do in Caledonia, Ontario.
1. Relish the Rustic Grandeur of the Edinburgh Square Heritage & Cultural Centre
Begin your Caledonia adventure at the Edinburgh Square Heritage & Cultural Centre. Once a 19th-century town hall and jail, today it's a museum brimming with local history. Explore captivating exhibits showcasing Caledonia's rich past, from its Indigenous roots to the Scottish immigrants who gave the town its name.
2. Explore the Grand River by Kayak
The Grand River, a Canadian Heritage River, offers the perfect setting for a tranquil kayak journey. Outfitters like Grand River Kayak can set you up with everything you need for an adventure on the water. As you glide along the river, keep an eye out for wildlife such as beavers, bald eagles, and even the occasional otter.
3. Stroll Along the Caledonia Bridge
The Caledonia Bridge, a grand nine-span structure, is a marvel of 1920s engineering. As the only pedestrian bridge in Haldimand County, it offers breathtaking views of the Grand River. Be sure to visit at sunset when the sky erupts in a blaze of color, reflecting off the river's surface.
4. Discover the Thrill of Skydiving
For adrenaline junkies, there's no better experience than a tandem skydive at Skydive Ontario. After a brief training session, you'll ascend to 13,000 feet before leaping into the sky. It's a heart-pounding, breathtaking way to see Caledonia from an entirely new perspective.
5. Treat Your Palate at the Thirsty Cactus
After all that excitement, refuel at the Thirsty Cactus. This local favorite serves up delicious southwestern fare alongside a selection of craft beers. Don't miss their renowned pulled pork sandwich or their nachos, both perfect for sharing.
6. Dive into History at Ruthven Park National Historic Site
Ruthven Park, a 1,500-acre estate, is home to the Thompson family mansion, a stunning Greek Revival style manor. Explore the mansion's opulent rooms, take a leisurely stroll through the lush grounds, or hike the site's many trails. The site also holds significant importance as a bird banding station, offering a unique experience for nature enthusiasts.
7. Rejuvenate at the Caledonia Hot Springs
Next, unwind at the Caledonia Hot Springs. Known for their therapeutic properties, these mineral-rich waters are the perfect way to relax after a day of exploring. From open-air pools to private spas, there's a variety of ways to enjoy this natural wonder.
8. Marvel at the Natural Beauty of Selkirk Provincial Park
Nestled on the shores of Lake Erie, Selkirk Provincial Park is a haven for outdoor enthusiasts. Whether it's hiking through diverse ecosystems, birdwatching, or simply soaking up the sun on the sandy beach, the park offers an idyllic escape from the hustle and bustle.
9. Shop at the Caledonia Farmers' Market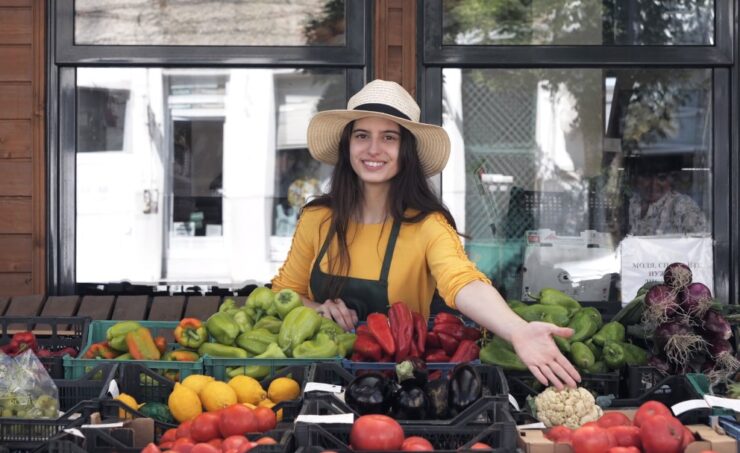 Experience the flavors of Caledonia at the Farmers' Market. Open from May to October, the market is a cornucopia of locally grown fruits, vegetables, artisan cheeses, and homemade preserves. It's the perfect place to assemble a picnic to enjoy at one of the town's many scenic spots.
10. Tee Off at the MontHill Golf and Country Club
Golf enthusiasts will find their paradise at the MontHill Golf and Country Club. This well-maintained course offers a challenging game for all skill levels. After your round, enjoy a meal at their restaurant, offering a panoramic view of the course.
11. Engage with Art at the Caledonia Old Mill
Housed in a historic 19th-century gristmill, the Caledonia Old Mill is a community art hub. Here, you can explore rotating exhibits from local artists and participate in art workshops. It's a wonderful opportunity to tap into your creative side and maybe even take a piece of Caledonia art home with you.
12. Savor the Taste of Craft Beer at Concession Road Brewing Co.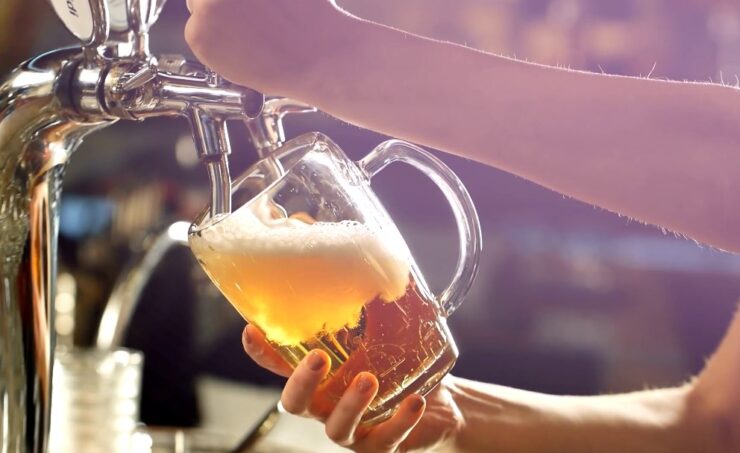 Beer lovers, rejoice! A visit to Concession Road Brewing Co. offers the chance to sample some of the finest craft beers in Ontario. From hoppy IPAs to velvety stouts, their brews are as diverse as they are delicious. Grab a flight to sample a variety, or take a tour to learn about the brewing process.
13. Experience the Grandeur of the Caledonia Grand Trunk Station
Step back in time at the Caledonia Grand Trunk Station. This beautifully restored Victorian train station offers a glimpse into Caledonia's railway past. The site often hosts historical reenactments, making it a living museum where history comes to life.
14. Take a Leisurely Bike Ride Along the Chippawa Trail
The Chippawa Trail, a converted rail line, offers a serene setting for a leisurely bike ride. Winding through woods, farmland, and alongside the river, it's a beautiful way to experience Caledonia's natural beauty. Bike rentals are available in town if you didn't bring your own.
15. Uncover Indigenous History at the Kanata Village
Last but not least, immerse yourself in the rich Indigenous history of the region at Kanata Village. Explore replicas of longhouses, discover traditional arts and crafts, and learn about the Haudenosaunee (Iroquoian) people who once inhabited the area. It's a profound and enlightening experience that deepens your understanding of Caledonia's roots.
16. Go Fishing on the Grand River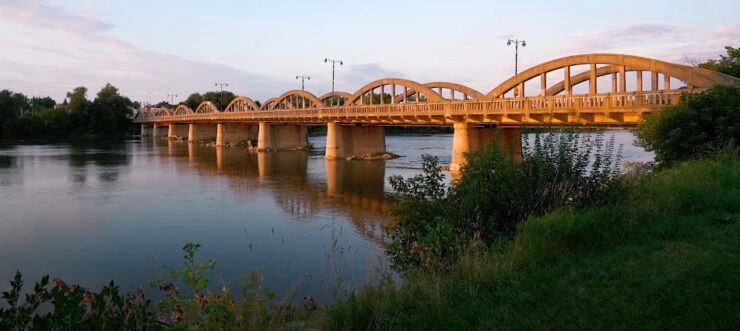 The Grand River offers fantastic opportunities for fishing enthusiasts. Cast your line and you might reel in a variety of species, such as smallmouth bass, pike, or even the elusive muskellunge. Local outfitters can provide you with equipment, and if you're a novice, they'll happily share tips to help you make the big catch.
17. Visit the Caledonia Garden Club
Known for its diverse flora, the Caledonia Garden Club is a haven for plant lovers. Take a self-guided tour to admire the stunning flower beds, vegetable patches, and exotic plants. The club also hosts workshops and events where you can learn about sustainable gardening techniques.
18. Taste Local Wines at the Bains Road Cider Company
Nestled in the heart of Caledonia's countryside, the Bains Road Cider Company offers delightful experiences for wine and cider lovers. Sample their unique selection of handcrafted ciders and wines, or take a vineyard tour to learn about the art of winemaking.
19. Catch a Show at the Caledonia Riverside Theatre
Enjoy an evening of live entertainment at the Caledonia Riverside Theatre. This local gem hosts a variety of performances, from riveting dramas to hilarious comedies and enchanting musicals. It's a fantastic way to experience the local arts scene.
20. Explore the Caledonia Fairgrounds
The Caledonia Fairgrounds is the site of the annual Caledonia Fair, a traditional agricultural event with a modern twist. This fun-filled event includes livestock shows, agricultural competitions, entertainment, and a fantastic midway. Even when the fair isn't in session, the fairgrounds often host events such as concerts, flea markets, and car shows.
21. Savor the Sweetness at the Richardson's Farm and Market
Indulge your sweet tooth at Richardson's Farm and Market. This family-run farm is famous for its maple syrup, made right on the property. Sample the sweet treat and pick up a bottle to take home. The market also sells a variety of other local products, from fresh produce to homemade baked goods.
22. Unwind at Kinsmen Park
For a relaxing afternoon, head to Kinsmen Park. This scenic park is perfect for a leisurely picnic, a round of disc golf, or a peaceful walk along the river. The playground is a hit with kids, and the park's open spaces are ideal for a game of catch or frisbee.
23. Check Out Local Boutiques
Caledonia's downtown is dotted with charming boutiques offering everything from fashion and home decor to artisanal crafts and gourmet foods. Spend an afternoon browsing these shops for unique souvenirs and gifts.
24. Sample Gourmet Cheese at Jensen Cheese
A short drive from Caledonia, Jensen Cheese in Simcoe is a must-visit for foodies. This family-run cheese factory offers a wide range of delicious cheeses. Take a tour to see how the cheese is made and then taste some samples. The smoked gouda is a crowd favorite.
25. Birdwatch at the Haldimand Bird Observatory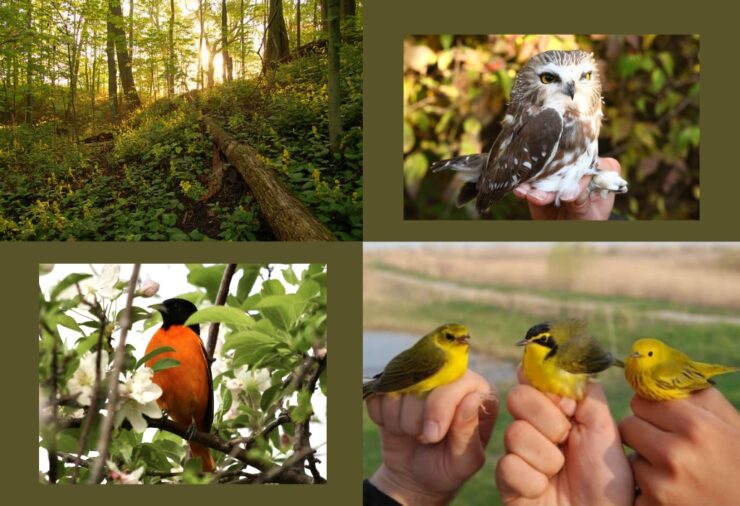 Finally, visit the Haldimand Bird Observatory for an unforgettable birdwatching experience. The observatory conducts bird banding and offers educational programs. This is your chance to see a variety of bird species up close and learn more about their behaviors and habits.
Closing Thoughts
Caledonia, Ontario, is a destination that effortlessly combines natural beauty with a rich cultural heritage. From skydiving to hot springs, from art galleries to historic sites, this charming town offers a wealth of experiences to suit every traveler. So whether you're planning a weekend getaway or a longer vacation, make sure Caledonia is on your itinerary. Your unforgettable journey awaits in this Ontario gem.